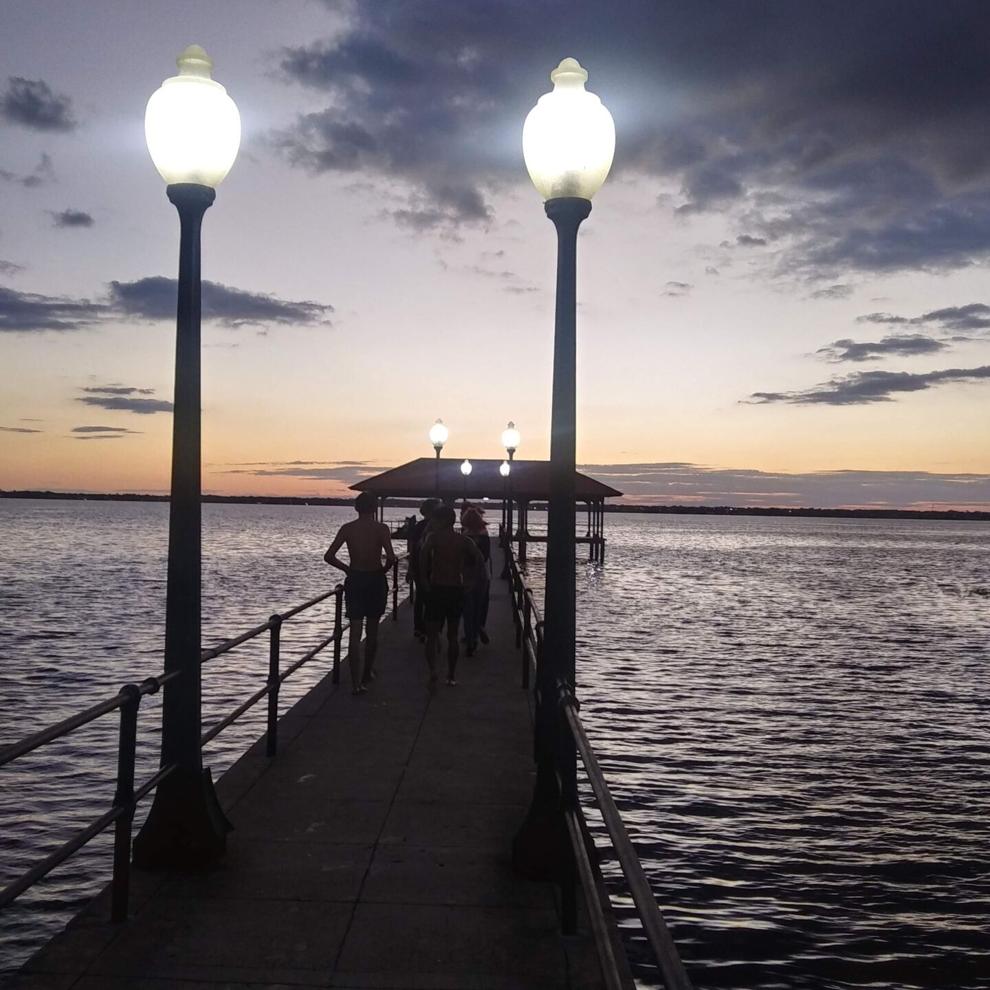 Around two hours from the hustle and bustle of the Coast lies a destination so incredibly tranquil that I had trouble believing I was still in Florida. If not for the orange groves surrounding Sebring and late October humidity, I could have sworn I was somehow magically transported to Mount Airy, the childhood home of the late sitcom actor Andy Griffith, who little by little inserted the memories of his native North Carolina into the scripts of the Andy Griffith Show set in the mythical Mayberry RFD.
The Sebring founder's unique vision
"Founded in 1912 by Ohio native George E. Sebring, the city still bears its founder's circular imprint and is the only Florida city founded on a roundabout instead of the more traditional downtown square. Named after its sister city in Ohio, the City of Sebring became the county seat when Highlands County was formed in 1921. It's affectionately called "The City on the Circle" for the unique way in which six streets converge on the historic district in the shape of a wagon wheel. They are, in reality, three through streets that enter one side of Circle Dive – which forms the perimeter of Circle Park downtown – and exit on the opposite side. Other outlying streets also form a circular pattern around the downtown core.
For our two-night stay in Sebring, I chose a Vrbo rental close to downtown. This proved to be the best option for me since I'm an avid walker and our one-bedroom duplex was located just 10 minutes from Circle Drive and only a 15-minute walk from Lake Jackson. Sebring's hotels for the most part are located along busy U.S. 27, a short drive from downtown but not as walkable. There was one much closer – the historic Kenilworth Lodge build by Mr. Sebring in 1916 across from Lake Jackson – but it closed in 2016 to the chagrin of local history buffs.
I was awestruck by the simplistic beauty of Downtown Sebring, and the first thing I noticed was the Highlands Bank and Trust Co. at the corner of Circle Drive and U.S. 17 [North Ridgeway Drive]. Built in 1919, the ornate structure today houses a gourmet coffee shop appropriately named The Coffee Vault. Next door is the Circle Theatre built in 1923, now primarily serving as a live music venue. Mr. Sebring also built the Buckeye Building on the circle in 1913, originally home to a 22-room inn and the social club of the same name. One of the most unusual architectural structures downtown is the Central Fire Station. Located about a block off the circle on Mango Street, the Art Deco structure built in 1927 is still in use today. A map of the structures is available both online and locally for self-guided walking tours downtown.
On my second morning walk through downtown, I struggled to put my finger on the sensation I was feeling. The only other commercial roundabout in Florida I know is the massive St. Armand's Circle on Lido Key, which is like night and day. It was then that I realized I was in a real-life Mayberry and could have easily pictured the barber Floyd Lawson in Circle Park or seeing Andy Taylor and Barney Fife coming around Circle Drive in their black-and-white cruiser. Downtown Sebring is a throwback to a simpler time, a real-life version of the Main Street USA that Walt Disney created out of his own childhood memories.
Lake Jackson
This 3,212-acre freshwater lake lies only a couple blocks from Circle Park and is very popular for fishing, boating and wave-running. You'll find no boat rentals here, but there are a handful of public boat ramps surrounding the lake for these who bring their own vessels. My wife Gloria and I found City Pier Beach to be the perfect spot for watching the sunset. Amenities here include a large public fishing pier, covered picnic areas and a small public beach. Highlands Lakeside Theatre and Highlands Museum of the Arts are adjacent to this park. Lakeview Drive here offers motorists a leisurely circumference of Lake Jackson, and cycling enthusiasts will delight in the flat terrain and multimodal pathway encircling the waterway.
Points north
On our second afternoon here, we headed north to check out some of the nearby communities in the Highlands, which gets its name from the higher elevations along U.S. 27. Taking State Road 17 north off of Circle Drive, we set our GPS for Maxwell Groves Country Store just south of Avon Park. Began as a fruit stand 86 years ago, today this historic spot offers free samples of freshly squeezed orange juice, makes dairy-free soft serve ice cream flavored with orange juice and offers an extensive variety of oranges and grapefruit to take home or ship as gifts.
Just a couple more minutes north brings you to the Avon Park Depot Museum, which offers a unique package tour including a meal in the retired Silver Palm dining car attached to the museum. We opted, however, for a different historical dining experience that day at the Hotel Jacaranda. Opened in 1926 and listed on the National Historic Register, the hotel is now owned by the Florida State College Foundation. Its daily buffet lunch usually features the gastronomic creations of culinary students who study in the same historical structure.
Our last stop north was Bok Tower Gardens just outside Lake Wales. While technically outside of Highlands County, this unique tourist attraction has been welcoming visitors to Florida since 1929. Here you can wonder for hours amid the vast gardens or simply enjoy the music emanating from the historic carillon set in a 205-foot tower built on the highest point in Lake County.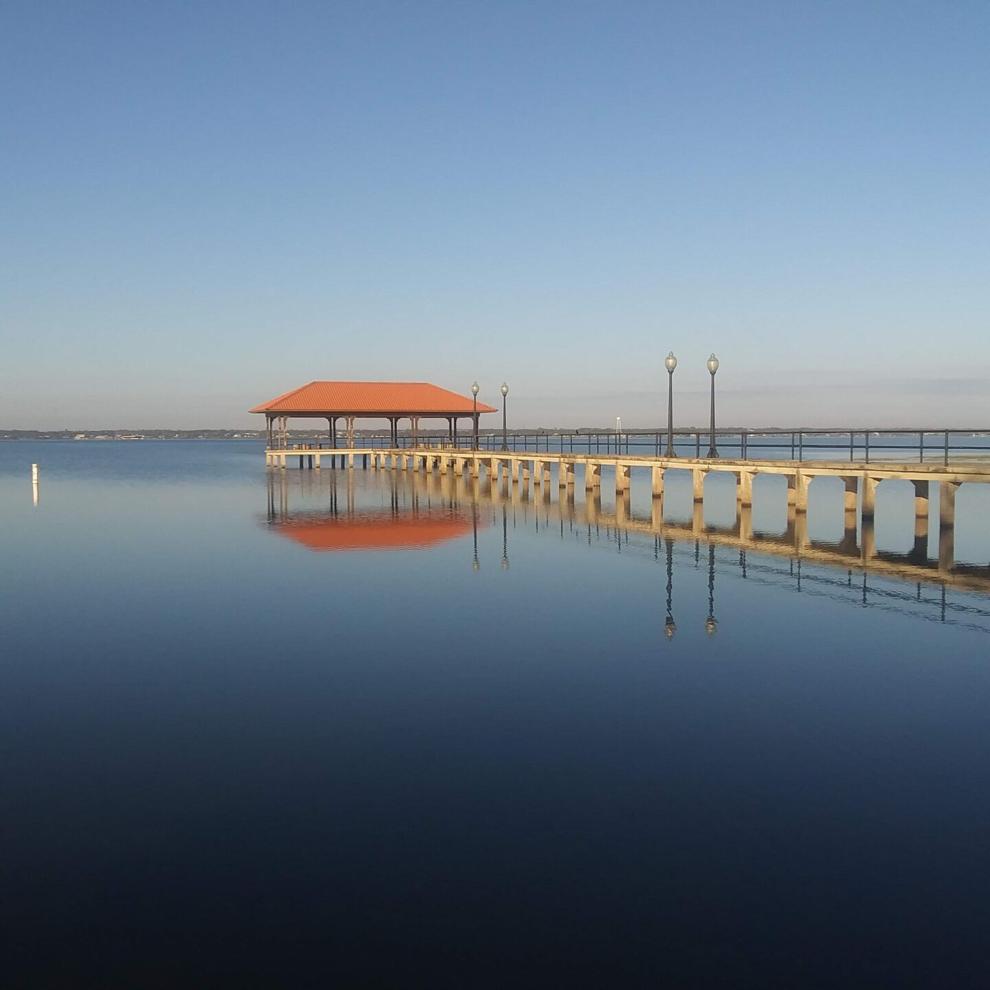 Dining in cattle country
Highlands County is known for its citrus groves and cattle ranches, and we enjoyed the "fruit" of the latter at Cowpoke's Watering Hole. This colorful establishment actually began as a fruit stand in the 1930s, morphed into a bar in the '50s and added food in the late 1990s. We found everything to be crafted with care here, beginning with the Fried Green Tomatoes recommended by our server Jessie. The tender breaded slices of green tomato topped with melted mozzarella cheese, cherry tomatoes and Balsamic Vinegar provided a delicious spin on an old favorite. For entrées, Gloria ordered the Ribeye, while I ordered the New York Strip, both cooked medium well. While her choice was super tender and juicy, mine had a deliciously savory bite, and this was the first time I've ever enjoyed a steak to the point that I didn't ask for any sauce. Manager Teresa Hinote and her husband Vernon are quintessential hosts, with the latter even bringing us a sample of his patented pork ribeye, which is making waves among the local clientele. The word has spread as far as Miami, where carnivores make the two-hour-plus trek just for dinner.
Racing into Sebring history
When adrenaline junkies think of Sebring, the roar of souped-up race cars blots out other senses. The city inaugurated the Sebring International Raceway here in 1950 on the site of an old B-17 crew training base. Two years later, the raceway gave birth to the inaugural Twelve Hours of Sebring Race, and the rest is racing legend. Every March, thousands of race fans make a pilgrimage here for that annual event, many to camp out on the grounds in their recreational vehicles and watch the top names in automobile racing compete. Several viewing mounds provide spectators a higher vantagepoint, while grandstands rise above some of the turns.
One of the best spots to take in a race is a balcony suite at the Seven Sebring Raceway Hotel, whose rooms overlook Turn 7. Hotel Manager Reinhard Haubner gave us a tour of one of the fan suites, a one-bedroom apartment with access to an immense outdoor terrace overlooking the track. Our visit coincided with a World Racing League event, and the roar of the engines and the excitement was palpable on that veranda.
Upcoming races include SportsCar Racing (HSR) Pistons and Props Dec. 1-4; the final leg of the 2022 NASA Florida Region calendar Dec. 17-18; SVRA and Trans Am weekend Feb. 23-26; and the legendary 71st Mobil 1 Twelve Hours of Sebring as part of Super Sebring, March 15-18.
Sebring lies less than two hours northwest of the Treasure Coast and can be reached via SR 70 from Fort Pierce or SR 60 from Indian River County.
If you go:
General information: https://visitsebring.com; https://downtownsebring.org
Avon Park Depot Museum, 3 N. Museum Ave, Avon Park, (863) 453-3525, http://www.avonparkhistoricalsociety.com/
Bok Tower Gardens, 1151 Tower Blvd, Lake Wales, (863) 676-1408, https://boktowergardens.org
City Pier Beach and fishing pier on Lake Jackson, 351 W. Center Ave.
Cowpoke's Watering Hole, 6813 U.S. 27, (863) 314-9459, https://cowpokeswateringhole.com
Dee's Place, 138 N Ridgewood Drive, (863) 471-2228, www.facebook.com/deesplacerestaurant
Highlands Lakeside Theatre, 356 W. Center Ave., (863) 382-2525, https://highlandslakesidetheatre.org/
Highlands Museum of the Arts, 351 W. Center Ave., (863) 385-5312, www.highlandsartleague.org
Hotel Jacaranda, 19 E. Main St., Avon Park, (863) 453-2211, www.hoteljac.com
Maxwell Groves Country Store, 607 E. Circle St., Avon Park, (863) 453-3938, https://maxwellgrovescountrystore.com/
Military Sea Services Museum, 1402 Roseland Ave., (863) 385-0992, http://www.milseasvcmuseum.org/
Sebring International Raceway, 113 Midway Drive, (863) 655-1442, www.sebringraceway.com
Seven Sebring Raceway Hotel, 150 Midway Drive, (863) 655-7200, reservations: (888) 738-3601, https://sevensebringhotel.com
The Coffee Vault, 200 Circle Park Drive, Downtown Sebring, (863) 658-1133.
Veterans Beach Park & Boat Ramp, 4251 Lakeview Drive.
Vrbo one-bedroom duplex in Sebring, Property ID: 1114715, owner Amanda Acosta. www.vrbo.com
Walking tour map: https://sebring.intellivine.net/Portals/0/Document-Downloads/walkingtour.pdf