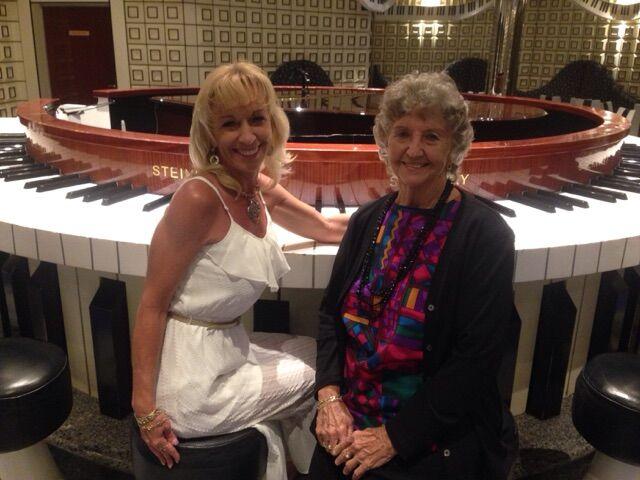 Editor's note: This story talks about domestic violence and may be triggering for some readers.
BREVARD COUNTY — On March 1, community members took a moment of silence to remember Nadene Cavaliere, an active volunteer who served the Melbourne Regional Chamber and Greater Palm Bay Chamber of Commerce.
On March 1, 2022, Ms. Cavaliere was killed in a murder-suicide, a victim of domestic violence. The news shocked the community, for Ms. Cavaliere was always seen smiling, was quick to give a hug, and always present at Chamber events.
"She was a beacon of inspiration to everyone that met her," said Coral Perez, marketing and fundraising coordinator for Serene Harbor. "Throughout the past year, I've heard multiple stories about how she was a great mentor to many young professionals, and she was eager to help them."
Her mother, Carol Cavaliere, said Nadene was "my best friend" and would help people wherever she needed to be involved.
Ms. Cavaliere attended the Melbourne Regional Chamber's 2023 Impact Awards. The Chamber had renamed its "Ambassador of the Year" to the "Nadene Cavaliere Ambassador of the Year."
Nadene had been awarded the Ambassador of the Year several times, and to have the award named after her, her mother said, "I was honored to think they thought that much of her. She was a very caring person, very outgoing, willing to help everyone and anyone, and took people under her wing in whatever way she could."
Serene Harbor has also decided to name its future outreach center after Nadene, and is working on fundraising efforts for the "Nadene Cavaliere Center – A Beacon of Hope, Help and Healing Outreach Center."
The nonprofit organization is a domestic violence center which has been providing resources, emergency shelter, counseling services, transportation and more to the community for more than 30 years.
While its goal is to eventually build the outreach facility, Serene Harbor is currently seeking a location to lease and meanwhile is keeping its options open.
Ms. Cavaliere worked as a bank manager at Trustco Bank, and, according to her mother, the business decided to honor her by putting a plaque and naming the branch after her.
Trustco Bank has also donated a sum of money toward Serene Harbor's Nadene Cavaliere Center.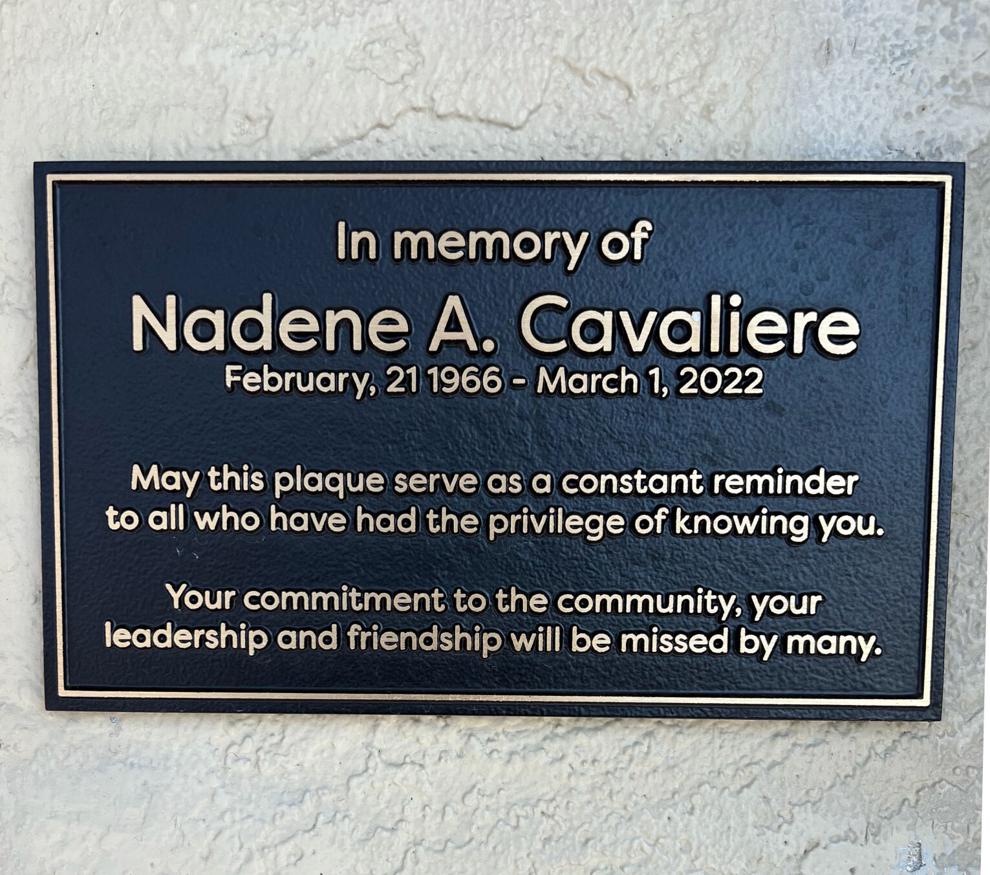 "The collaboration and the partnership we received from Trustco really warms our hearts because we could see how much they care for Nadene and how much they believe that the cycle of domestic violence needs to stop," Ms. Perez said.
"Having their support and partnership in the Outreach Center is going to be great for us and the community," she continued.
The Nadene Cavaliere Outreach Center will help the nonprofit expand its services to survivors, their families and pets with various services and resources available to all in need.
Recognizing the signs
"The sheriff has said domestic violence is a silent crime and we can't let it be silent anymore," said Sandy Michelson, Zonta Club of Melbourne member.
The Zonta Club of Melbourne advocates for victims of domestic violence and human trafficking by educating the public and working with law enforcement.
According to Serene Harbor, there are many signs that people can observe when it comes to domestic violence.
Physical signs include broken bones, bruising and scratches. Other red flags can also include brain injury from being hit multiple times or from strangulation.
"It also goes a little deeper than that," Ms. Perez said. "It could be someone that is constantly sick that is going through a lot of infections, they have sleep disturbances, substance abuse, or unwanted pregnancies as part of the control the abuser will put on their partner."
Zonta Club of Melbourne Vice President Cathy Greene added that women tend to hide signs of abuse, which would make it more difficult for friends, family or even colleagues to notice.
"I really think that domestic violence still is a big secret," Ms. Greene said. "No one wants to talk about it, no one wants to really see it, and the people involved in it who are being abused are embarrassed. Sometimes it takes them seven, eight, nine times to leave their abuser before they're finally successfully able to do it."
Beyond the physical signs, Ms. Perez said victims of abuse can also display signs of anxiety, depression and hyper-vigilance. They may startle easy or constantly check their surroundings.
Someone who used to be social may start to withdraw, lose interest in activities they used to enjoy, and may even call out sick more often than before.
The abused may have a fear of leaving their children or pet at home alone with their abuser, or their abuser may not want them to leave the house, forcing them to call in sick to work.
"It all goes back to power and control," Ms. Perez said. "As the abuser starts exerting more power over the survivor, they start to feel ashamed and cover up what's happening because there's this idea that we grow up with the 'happily ever after' story, and it's hard to admit there's something wrong.
"It's a matter of, 'I'm going to try to solve it' because we as women try to take on as much as we can on our shoulders and fight the good battles by ourselves," she continued. "They believe they can handle it because they don't want to aggravate their family members or have anywhere else to go, or believe in a two-parent household. They try to prevent that rupture in their thoughts about what is happening to them, their idea of what their relationship should be, and what society expects of them."
Get help
Serene Harbor offers a confidential hotline that is open 24/7, 365 days a year. Anyone reaching out through the hotline will speak with someone from Serene Harbor and not a different outreach center.
Women, men, and members of the LGBTQIA+ community can call/text/TTY Serene Harbor's confidential hotline at (321) 726-8282 or seek assistance via their website www.sereneharbor.org, where survivors will encounter additional safety features in place to protect them.